Mei Sin Furniture
Blk 3023 #02-10
Ubi Road 3 S(408663)
Phone: 67452928 | 96343721
meisinfurniture@gmail.com
We provide the following services: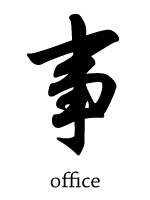 (note: all pricing includes GST and Service Charge)
Home And Office:
a)

furniture
- custom furniture (tell us what you want, and what style you want it to be - everything's possible!)
- made to fit (customised measurements ensure furniture fit snugly & blend well in your house/office)
- perspective drawings will be provided
- durability ensured; easy maintenance
- choose your own materials (from wood, paint, laminate, hinge, grille, etc..)
- installation & cleanup
b)

renovation
- project management & site supervision
- design services: personalized selection of home furnishing, interior consultation
- demolition: hacking/dismantling/demolish structures
- cement works: building new walls, toilet kerbs, kitchen base, etc.
- doors&windows: doors, windows, grills and frames
- flooring: laminate, marble, ceramic, parquet & carpets, waterproof membranes
- wet works: pipes, plumbing, toilet bowls, sinks and taps
- electric works: wiring, lighting, fan, aircon, computer wiring, etc.
- cornice: false ceiling, gypsum cornice & installing lights into L-box
- wall works: paint, curtains, wallpaper & decorative textures.
- cleaning: disposing debris & non-toxic chemical clean up
- glass: tempered glass sliding doors, tempered glass whole window panels
c)

others
- landscape sculpture: gardens, swimming pools, fish ponds & feng shui
- structures: fish tanks, hose, tree house, kernels, benches & pigeon holes
- moving & goods transportation
(*note: we are in liaison with certain banks to provide low-interest renovation loans)

Miscellaneous
a)

exhibitions, events, weddings & fairs
- racks/stands/cabinets/displays
- wooden platform, etc structures
- electrical wiring, wet works & cement works
b)


repair & maintanence
- wood, hinge, laminates, surface, paint, finishes, etc.
b)

others
- wooden props & articles
- wooden machine/structural parts
- timber: cutting, sizing, gluing & small quantity purchases
- everything else
Can't find what you want? Please feel free to approach us for help.
Why Mei Sin?

Truly custom made
Want it wine red or smokey grey? How about the wood, oak or maple? From the choice of timber down to the design of the hinge, we let you handpick your own style.
Always there with you
We don't just throw you a huge catalogue and swamp you with messy details. Our project consultants will be there to help you with the selection of furnishing, the planning of the designs and pretty much, everything else.
A name to trust
With 30 years on our belts and an clientele of the tens of thousands, Mei Sin is definitely a name to trust.
Affordable and Hassle-free
We assure you that our prices are market-competitive for the quality we are offering.
Contact us for a free and non-obligatory quotation today